Hey there, fashion lovers! 🌟 I hope you're having a fabulous day. I'm here sippin' my morning coffee ☕, reminiscing about the days when my go-to shopping experience was a good old trip to the retail store. Remember those days? We'd walk through rows and rows of clothes, feel the fabric, try on a gazillion pieces, and walk out with bags in both hands. Ah, the good ol' times. But boy, has the fashion sales landscape changed or what?
Table of contents
Introduction
The Traditional Retail Experience
The Rise of E-commerce
Comparing Retail and E-commerce in the Fashion Industry
Customer Experience: Personal Touch vs. Variety
Cost-effectiveness: Overheads vs. Competitive Prices
Inventory Management: Space Constraints vs. Endless Virtual Shelves
Challenges: Cart Abandonment and Return Requests
So, Which One Wins?
The Future of Fashion Sales
Embracing the Hybrid Model: Retail and E-commerce Collide
Personalization and Data-Driven Insights
Sustainability and Ethical Practices
The Power of Collaboration and Innovation
How Matterhorn Fits into this Landscape
Conclusion
---
Introduction
Just like that favorite pair of jeans we all hold onto – you know the one that's been stitched and restitched a million times but we still can't let go – traditional retail experiences are timeless. They're ingrained in our shopping psyche. But, just like that worn-out pair of jeans, retail is being challenged. And who's the challenger? E-commerce, of course! The COVID-19 pandemic took an already shifting trend and put the pedal to the metal. Folks, we're here to dissect the changing face of fashion sales. So, buckle up, because it's about to get interesting.🎢
The Traditional Retail Experience
Well, ain't it just something when you walk into a retail store? 🎈The buzz of chit-chat, that fresh new clothes smell wafting through the air, the joy of simply meandering through racks and racks of latest fashion. Those were the glory days of retail, my friends.
Oh, there was a sense of adventure to it, wouldn't you agree? Stepping into a store and embarking on a fashion treasure hunt. Weekend shopping sprees were more than just shopping – they were social events, opportunities to spend time with friends and family, bonding over fashion choices. And the tactile joy of feeling the fabric, trying on different outfits in those not-so-spacious changing rooms, and the absolute elation of finding that perfect piece. It was cathartic, almost therapeutic, for some of us.
Now, one of the big wins with retail, my dear friends, was instant gratification. See, try, and voila, buy! 🛍️ You don't have to wait for days, eagerly peeking out your window for the delivery truck. And then, there were the hassles of returns and exchanges with online shopping, which, let's face it, is about as pleasant as a root canal. With retail, if it didn't fit, you simply didn't buy it. No fuss, no muss!
But, we gotta admit, it wasn't always a cake walk. Remember the feeling of finding the perfect outfit but they didn't have your size? Heartbreaking, right? Limited store inventory often played spoilsport to our shopping plans.
And let's not forget about the dread of long checkout lines. The anticipation of waiting for your turn, clutching your potential new wardrobe additions, while the one customer in front of you seemed to have an unending stream of price checks and coupon clarifications. It felt like watching a sloth on sedatives, didn't it?
And, ah, parking. The lesser said about that, the better! Navigating labyrinthine parking lots, battling for spots, and worst of all, those irritating parking tickets if you overstayed. Shopping started to feel like a Herculean task, right?
And hey, how many times did we hustle to reach a store only to find it closed? The disappointment of seeing the "Sorry, we're closed" sign was like being told the ice cream machine was broken at McDonald's – a total letdown! The whole rigmarole of store timings was a damper on our retail therapy spirits. 🙄
But you know what? Despite all this, there's still something endearing about traditional retail. It's got a nostalgic charm to it, wouldn't you agree? A throwback to simpler times. Now, don't get me wrong. I'm all for progress and new-age ways. But every once in a while, there's no harm in reminiscing about the good old days, right? 🌼
But, hang tight, 'cause the story is about to take a twist. On that note, let's journey into the world of e-commerce. So, refill that coffee, get comfy and read on, folks! 💫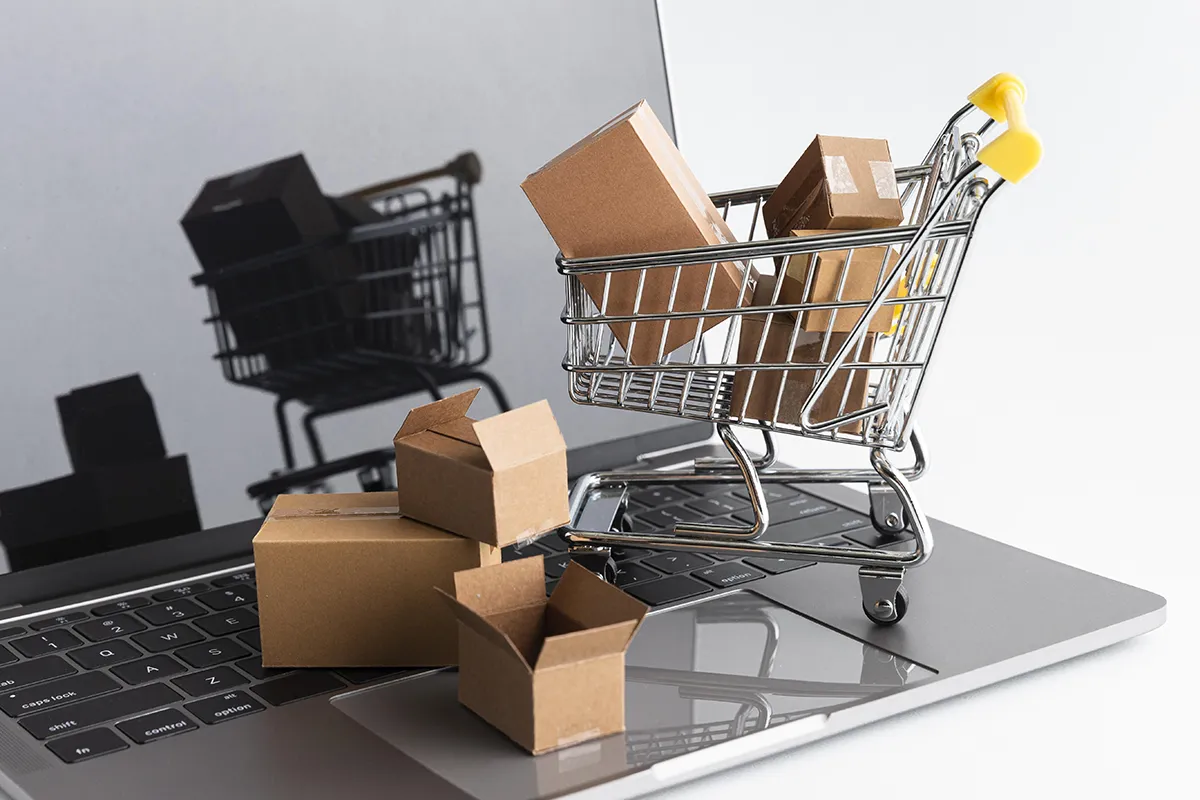 The Rise of E-commerce
Hold onto your hats, folks, because here comes the e-commerce revolution! 🚀 Picture this: a buffet of fashion spread out before you, right at your fingertips. It's like having a personal stylist, a personal shopper, and a virtual mall all rolled into one. E-commerce has taken the fashion world by storm, and let me tell you, it's a game-changer!
With e-commerce, there are no time constraints. Can't sleep at 2 AM? No problemo! Let's go shoe shopping in our PJs, sipping on that midnight hot cocoa. The convenience is out of this world! And talk about options. It's like being a kid in a candy store, but instead of candy, it's fashion galore. You want it? They got it. From trendy tops to sassy shoes, from glamorous gowns to comfy loungewear – it's all just a click away.
Now, of course, it's not all sunshine and rainbows. We've gotta keep it real, my friends. E-commerce does come with its own set of challenges. Let's start with those dreaded shipping charges. I mean, seriously, who likes paying for shipping? It's like adding insult to injury, right? But hey, some things are worth the extra bucks, especially when you're getting that killer outfit delivered right to your doorstep.
And let's not forget about the waiting game. Delayed deliveries can be a bit of a buzzkill. You're sitting there, eagerly tracking your package, waiting for that "out for delivery" status to change, and then… crickets. But hey, patience is a virtue, they say. And trust me, when that package finally arrives, the joy is unparalleled. It's like receiving a gift from a mysterious fashion fairy.
Now, here's the real kicker – the mystery of sizes and fit. We've all been there, my friends. You see a gorgeous dress, you click "add to cart," and you pray that it fits like a glove when it arrives. But alas, it's a roll of the dice. Will it be too tight, too loose, or just right? It's like playing fashion roulette. But hey, that's where the beauty of returns and exchanges comes in. Piece of cake, right? 🍰 Just send it back and try again. It's all part of the e-commerce adventure!
But, despite the challenges, there's no denying the seismic shift that e-commerce has brought to fashion sales. It's like stepping into a whole new world, a virtual wonderland of fashion. It has given us the freedom to explore, experiment, and express ourselves through our personal style. And the best part? It's accessible to everyone, no matter where you are in the world. The fashion industry has truly been revolutionized. 🌍
So, whether you're a die-hard fan of traditional retail or an e-commerce enthusiast, there's no denying the impact and significance of the rise of e-commerce in the fashion world. It has changed the way we shop, the way we experience fashion, and the way we express ourselves. It's a digital wave that has swept us off our feet, and we're riding it with style!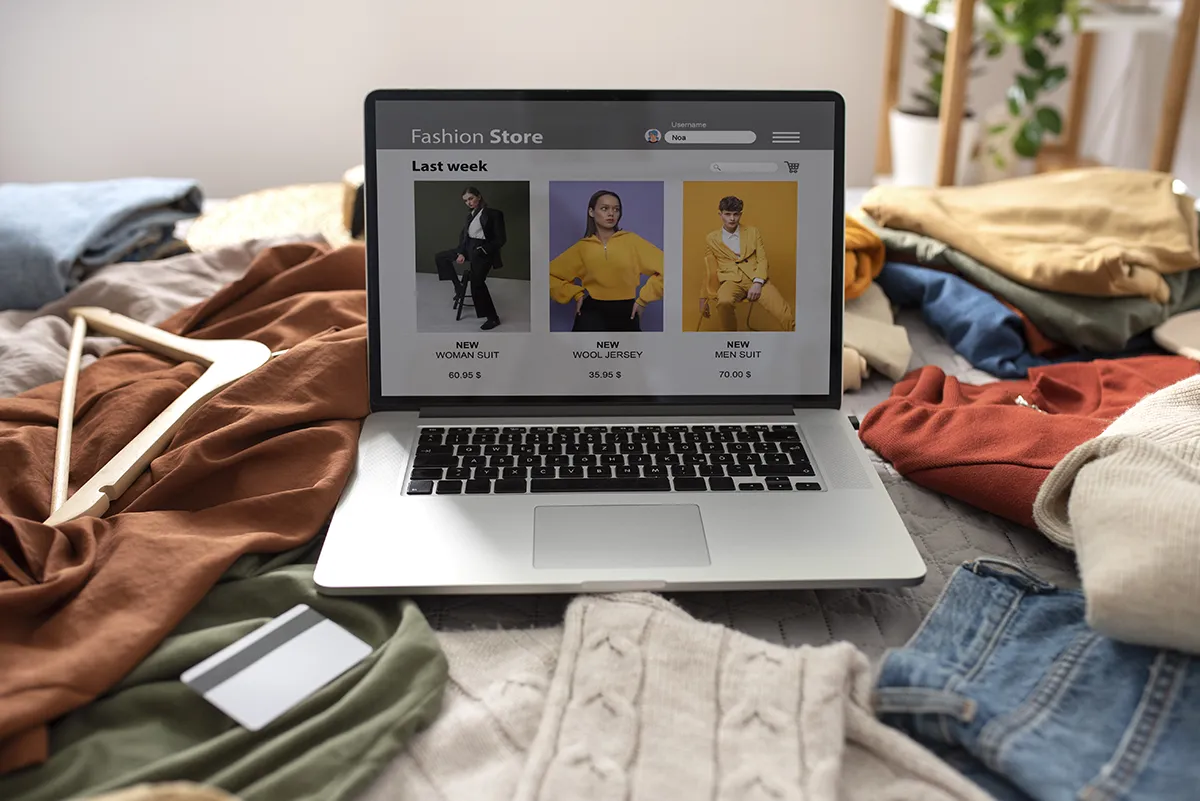 Comparing Retail and E-commerce in the Fashion Industry
Alright, let's take a closer look and compare retail and e-commerce in the fashion industry. We'll weigh the pros and cons, break it down, and see which one floats your fashion boat. Here we go!
Customer Experience: Personal Touch vs. Variety
In retail, you can't beat the personal touch. The ability to feel the fabric, try on different sizes, and get instant feedback from the friendly store staff. It's like having your own fashion fairy godmother guiding you through your style choices. And let's not forget the thrill of finding hidden gems in-store, stumbling upon that perfect dress that you never would have discovered online. It's like a fashion treasure hunt!
On the other hand, e-commerce offers a vast variety that's hard to beat. With just a few clicks, you can access an endless array of styles, sizes, and colors from brands all around the world. The world becomes your oyster, my friends! You can explore different trends, compare prices, and find that unique piece that speaks to your style. Plus, online reviews and recommendations from other shoppers can give you valuable insights before making a purchase.
Cost-effectiveness: Overheads vs. Competitive Prices
When it comes to cost, retail stores have a few things working against them. There are overhead expenses like rent, utilities, and staff salaries. These costs can significantly impact the final price tag on the clothes you love. It's like paying extra for the in-store experience.
On the flip side, e-commerce has the advantage of cost-effectiveness. With no fancy storefronts to maintain, online retailers can often offer more competitive prices. They can pass on the savings to you, the shopper, resulting in better deals and discounts. Who doesn't love a good bargain, right? So, if saving some cash is high on your priority list, e-commerce might be the way to go.
Inventory Management: Space Constraints vs. Endless Virtual Shelves
One of the challenges retail stores face is limited space for inventory. There's only so much clothing they can display and stock. So, you might come across situations where your size or preferred style is unavailable, leaving you feeling a tad disappointed.
But fear not, my fashion-forward friends! E-commerce has the power of endless virtual shelves. With the magic of technology, online retailers can showcase a vast selection of clothing options without the constraints of physical space. Whether you're looking for a specific size, color, or style, the chances of finding it online are pretty high. It's like having a never-ending closet at your disposal.
Challenges: Cart Abandonment and Return Requests
Now, let's address a couple of challenges that e-commerce faces. Ever experienced cart abandonment? You're scrolling through the virtual aisles, adding items to your cart, and then… poof! You close the tab, leaving those poor clothes hanging. It's like going on a shopping spree and then chickening out at the last minute. We've all been there, my friends!
And then, there are the dreaded return requests. Sometimes, despite our best efforts, that dress just doesn't fit right or the color looks different in person. Returning items purchased online can be a bit of a hassle, involving packaging, shipping, and waiting for refunds. It's like a mini roller coaster ride of emotions.
So, Which One Wins?
Well, my dear fashion aficionados, it's not about declaring a clear winner. It's about understanding what works best for you and your fashion cravings. If you crave that personal touch, the thrill of instant gratification, and the joy of discovering hidden gems, retail might be your jam. But if variety, competitive prices, and the convenience of shopping from your couch appeal to you, then e-commerce is the way to go.
Remember, it's not a black-and-white choice. Many fashionistas happily embrace both retail and e-commerce, mixing and matching their shopping experiences. So, why not have the best of both worlds? Retail therapy one day, online shopping spree the next. It's all about finding that perfect balance and catering to your unique fashion needs.
And hey, speaking of fashion needs, have you checked out Matterhorn's wholesale offerings? They've got some fantastic options that cater to both retail and e-commerce businesses. So, whether you prefer the in-store experience or the convenience of online shopping, Matterhorn has got your back! 💪
In the end, it's all about exploring, experimenting, and embracing the ever-evolving fashion landscape. So, go ahead, my fashion-forward friends, and strut your stuff, whether it's in a retail store or an online shopping cart. Fashion knows no boundaries, and your style is ready to shine! ✨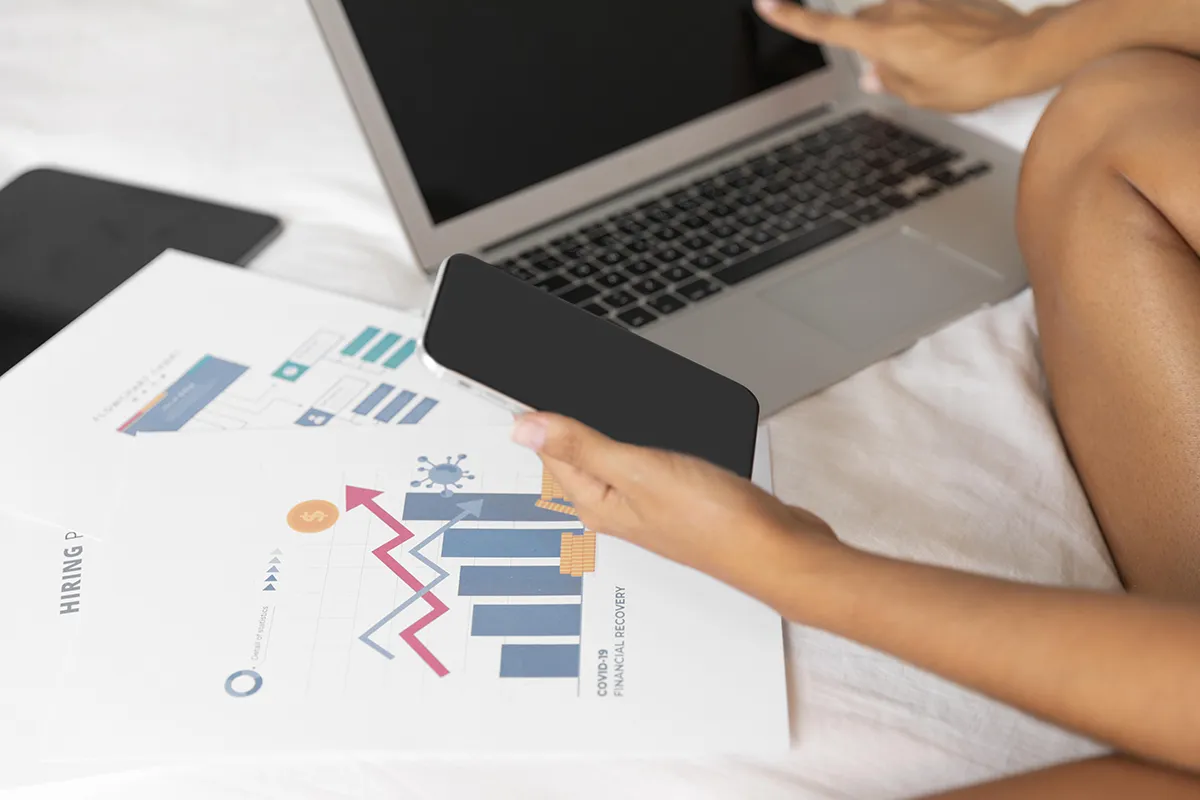 The Future of Fashion Sales
Embracing the Hybrid Model: Retail and E-commerce Collide
In this ever-evolving fashion sales saga, the future lies in finding the perfect balance between retail and e-commerce. It's all about embracing the hybrid model, where the physical and digital realms coexist harmoniously. Here are some exciting trends and ideas shaping the future of fashion sales:
Phygital Experiences: Retailers are blending the physical and digital worlds to create immersive shopping experiences. Picture interactive mirrors that suggest outfit pairings, virtual try-on booths that simulate different looks, and smart fitting rooms that provide personalized recommendations based on your preferences.
Omnichannel Strategies: The future of fashion sales is all about seamless transitions. Retailers are embracing omnichannel strategies, allowing customers to effortlessly switch between online and offline channels. Think about browsing a brand's website, adding items to your cart, and then having the option to try them on in-store or have them delivered to your doorstep.
Augmented Reality (AR) Enhancements: Augmented reality is taking fashion sales to new heights. Imagine using your smartphone to virtually try on clothes, experiment with different styles and colors, and even receive real-time fashion advice from virtual stylists. AR enhances the online shopping experience, providing a tangible sense of how garments will look and fit.
Personalization and Data-Driven Insights
Data is the fuel that propels the future of fashion sales. With advanced analytics and AI-powered algorithms, retailers and e-commerce platforms can provide personalized experiences tailored to individual preferences. Here's how data-driven insights are shaping the fashion landscape:
Personalized Recommendations: Using customer data, fashion retailers can curate personalized recommendations based on browsing history, past purchases, and style preferences. This enables customers to discover new styles they might love and enhances their overall shopping experience.
Virtual Styling Services: E-commerce platforms are leveraging data and AI to offer virtual styling services. Customers can input their body measurements, style preferences, and occasions, and receive personalized outfit suggestions. It's like having a virtual stylist at your fingertips!
Inventory Optimization: By analyzing sales data and customer trends, retailers can optimize their inventory management. This means stocking the right items in the right quantities, minimizing overstocking or understocking, and meeting customer demands effectively.
Sustainability and Ethical Practices
The future of fashion sales is not just about the bottom line; it's also about social and environmental responsibility. Consumers are increasingly conscious of sustainability and ethical practices. Here are some trends that are shaping a more responsible fashion industry:
Circular Fashion: The rise of circular fashion promotes recycling, upcycling, and the longevity of garments. Brands are embracing initiatives such as clothing rental, resale platforms, and sustainable materials to reduce waste and create a more sustainable fashion ecosystem.
Transparent Supply Chains: Fashion retailers are taking steps to ensure transparency in their supply chains. This includes providing information about sourcing, manufacturing processes, and ethical labor practices. Consumers are becoming more mindful of where their clothes come from and the impact of their purchase decisions.
Education and Conscious Consumerism: Fashion brands and retailers are playing a crucial role in educating consumers about sustainable practices. This empowers customers to make informed choices and support brands that align with their values. By embracing transparency and educating consumers, the fashion industry can drive positive change.
The Power of Collaboration and Innovation
To navigate the future of fashion sales successfully, collaboration and innovation are key. Here are some ideas and initiatives that foster collaboration and drive innovation in the fashion industry:
Partnerships with Influencers: Collaborating with influencers and content creators allows fashion brands to reach a wider audience and tap into niche markets. By leveraging the influence and authenticity of social media personalities, brands can create impactful marketing campaigns and increase brand awareness.
Tech Integration: Embracing emerging technologies such as blockchain, artificial intelligence, and virtual reality can revolutionize the fashion industry. These technologies can enhance supply chain transparency, improve customer experiences, and drive innovation in areas like virtual try-on and personalized styling.
Community Building: Building communities around fashion brands creates a sense of belonging and fosters brand loyalty. Brands can engage customers through social media, exclusive events, and online forums where fashion enthusiasts can connect, share their experiences, and inspire each other.
The future of fashion sales is a dynamic and ever-evolving landscape, driven by a blend of retail and e-commerce, personalized experiences, sustainability, and collaborative innovation. So, as we journey into this exciting future, let's embrace the possibilities, stay adaptable, and continue to express our unique style with confidence!
How Matterhorn Fits into this Landscape
Ah, let me tell you a little something about Matterhorn and how we fit into this ever-evolving fashion sales landscape. We've been around for quite a while, my friends. Matterhorn has been rocking the fashion industry since 2006, so that's a whopping 17 years of experience and expertise in the field. 🎉
Now, let's talk about our advantages, because we've got some pretty exciting things to offer. First and foremost, we understand the needs of both traditional retailers and e-commerce platforms. That's why we've designed a fabulous wholesale offer that caters to both sides of the fashion coin. Whether you're a brick-and-mortar store or an online entrepreneur, we've got your back.
Let's break it down and see what sets Matterhorn apart:
API, XML, and CSV Files: For all you dropshippers out there, we've got you covered. We provide seamless integration with your systems through our API, as well as XML and CSV files. It's all about making your dropshipping journey as smooth as possible.
Ready Dropshipping Integrations: We understand the importance of efficiency and convenience. That's why we offer ready dropshipping integrations with popular platforms, making it a breeze to connect and start selling our quality products.
Outstanding Customer Service: We take pride in our customer service. Our team is dedicated to providing top-notch assistance, answering your queries, and ensuring your experience with Matterhorn is nothing short of fantastic. We're here to support you every step of the way.
Affordable Prices: We believe that quality fashion should be accessible to everyone. That's why we offer competitive and affordable prices, allowing you to maximize your profit margins while offering great value to your customers.
Quality Products from Europe: When it comes to fashion, quality matters. We curate a selection of top-notch products from renowned European brands. From trendy clothing to stylish accessories, you can trust that our inventory is of the highest quality.
120 Top Brands: Variety is the spice of life, right? Well, we've got you covered there too. We collaborate with over 120 top brands, ensuring that you have an extensive range of options to cater to diverse fashion tastes.
24-Hour Assortment Updates: Fashion moves at lightning speed, and we're on top of it. Our assortment updates happen round the clock, so you can stay up to date with the latest trends and offer your customers the freshest fashion finds.
100 New Arrivals Every Day: Want to keep your inventory exciting and ever-changing? We've got you covered. With 100 new arrivals every day, you'll have a constant flow of trendy, in-demand products to keep your customers coming back for more.
Worldwide Shipment: Whether you're based in Poland or anywhere else in the world, we've got your back. We offer worldwide shipment, so you can reach fashion lovers no matter where they are.
No Minimum Order: We believe in flexibility. With Matterhorn, there's no need to worry about meeting a minimum order requirement. Whether you're placing a small order or stocking up in bulk, we're here to support your fashion business.
Free Product Photos: We understand the importance of eye-catching visuals. That's why we provide free product photos that you can use to showcase our fabulous fashion offerings on your website or social media platforms.
Secure Payments: Your peace of mind is important to us. We offer secure payment options, ensuring that your transactions are safe and protected.
No Credit Card Required: We make it easy for you to get started. You don't need a credit card to explore our wholesale offerings and take advantage of our fantastic services.
So, whether you're a fashion retailer, a dropshipper, or an e-commerce entrepreneur, Matterhorn is here to support your fashion dreams. With our extensive experience, wide range of products, outstanding customer service, and seamless integration options, we're your ultimate partner in crime for all things fashion. 🕶️
So, why wait? Join us on this fashionable journey, explore our wholesale offerings, and let's rock the fashion world together. Remember, at Matterhorn, we're not just about selling clothes; we're about empowering fashion businesses and helping them thrive. Let's make some fashion magic happen! ✨
Conclusion
Overall, the world of fashion sales has undergone a remarkable transformation, with retail and e-commerce playing significant roles in shaping the industry. It's a constantly evolving landscape, and the ability to adapt and embrace change is essential for success. The traditional retail experience offers a personal touch and instant gratification, while e-commerce provides convenience and a vast array of options. The rise of e-commerce has been fueled by advancements in technology, but it's not without its challenges such as shipping fees and sizing uncertainties.
Looking to the future, a harmonious blend of retail and e-commerce seems to be the winning formula. Embracing the hybrid model allows for a seamless transition between physical and digital shopping experiences. Personalization and data-driven insights are driving fashion sales, providing customers with tailored recommendations and virtual styling services. Sustainability and ethical practices are becoming increasingly important, with circular fashion and transparent supply chains taking center stage.
Collaboration and innovation are key drivers in this ever-changing landscape. Partnerships with influencers, integration of emerging technologies, and community-building efforts are shaping the fashion industry's future. It's an exciting time to be part of this dynamic world.
And that's where Matterhorn comes in. With over 17 years of experience, Matterhorn has positioned itself as a trusted wholesale partner for both traditional retailers and e-commerce businesses. We offer a range of advantages to support your fashion ventures, including API integration, dropshipping solutions, outstanding customer service, affordable prices, and access to quality products from European brands. Our wide selection, 24-hour assortment updates, and worldwide shipping ensure you're equipped with the latest trends and can reach customers wherever they may be.
So, take a moment to explore Matterhorn's wholesale offerings. We're here to empower your fashion business, whether you're a retailer or a dropshipper. Together, let's make waves in the fashion industry and create a future where style knows no boundaries.
In closing, I'd like to express my gratitude for joining me on this fashion sales journey. Thank you for reading and being a part of this fashionable adventure. Remember, change is inevitable, so let's embrace it and make our mark with style. Stay fabulous, my friends, and keep pursuing your fashion dreams with passion and determination. Until we meet again, remember to keep it stylish and rock the fashion world! 🌟