Understanding the Ecommerce Landscape: Trends and Opportunities
The eCommerce landscape is constantly evolving, providing a wealth of opportunities for proactive dropshipping businesses ready to embrace change. As a forward-thinking business owner, understanding these trends and leveraging them to your advantage is an essential part of being successful in the eCommerce sector. 
Ecommerce Trends
Mobile Commerce: Mobile shopping is on the rise, with more consumers preferring to shop through their smartphones. Ensuring your website and online store are optimized for mobile use will help attract these users.
Subscription Services: The appeal of a 'set and forget' shopping experience has led to a boom in subscription-based eCommerce. With the right products and marketing, this could be a promising venture.
AR and VR: Companies are leveraging augmented reality (AR) and virtual reality (VR) technologies to enhance the shopping experience. Although still in the early stages, these technological innovations showcase significant potential for shaping the future of eCommerce.
Opportunities in Ecommerce
With these emerging trends come a host of exciting opportunities.
Global Expansion: Online platforms and robust logistics networks enable you to reach customers globally. Researching international markets and adapting your approach to engage different audiences can significantly increase sales.
Environmentally Friendly Initiatives: As consumers become more conscious of their environmental impact, businesses showcasing sustainable practices are gaining favor. Implementing green initiatives, like using recycled packaging, can attract a growing niche of eco-conscious consumers.
Data Analytics: eCommerce provides an invaluable opportunity to collect data about your customers, which can be used to refine and target your marketing efforts more effectively.
By monitoring and adapting to these trends, you can ensure your dropshipping business stays ahead of the competition. Continue reading this article to learn about the key strategies to successfully target your audience in this dynamic eCommerce landscape.
Mastering the Art of Targeting: Key Strategies for Success
You're not just pitching your products to everyone – an effective women's fashion ecommerce strategy involves precision targeting. Let's explore some key strategies to master this art and secure your success in 2023.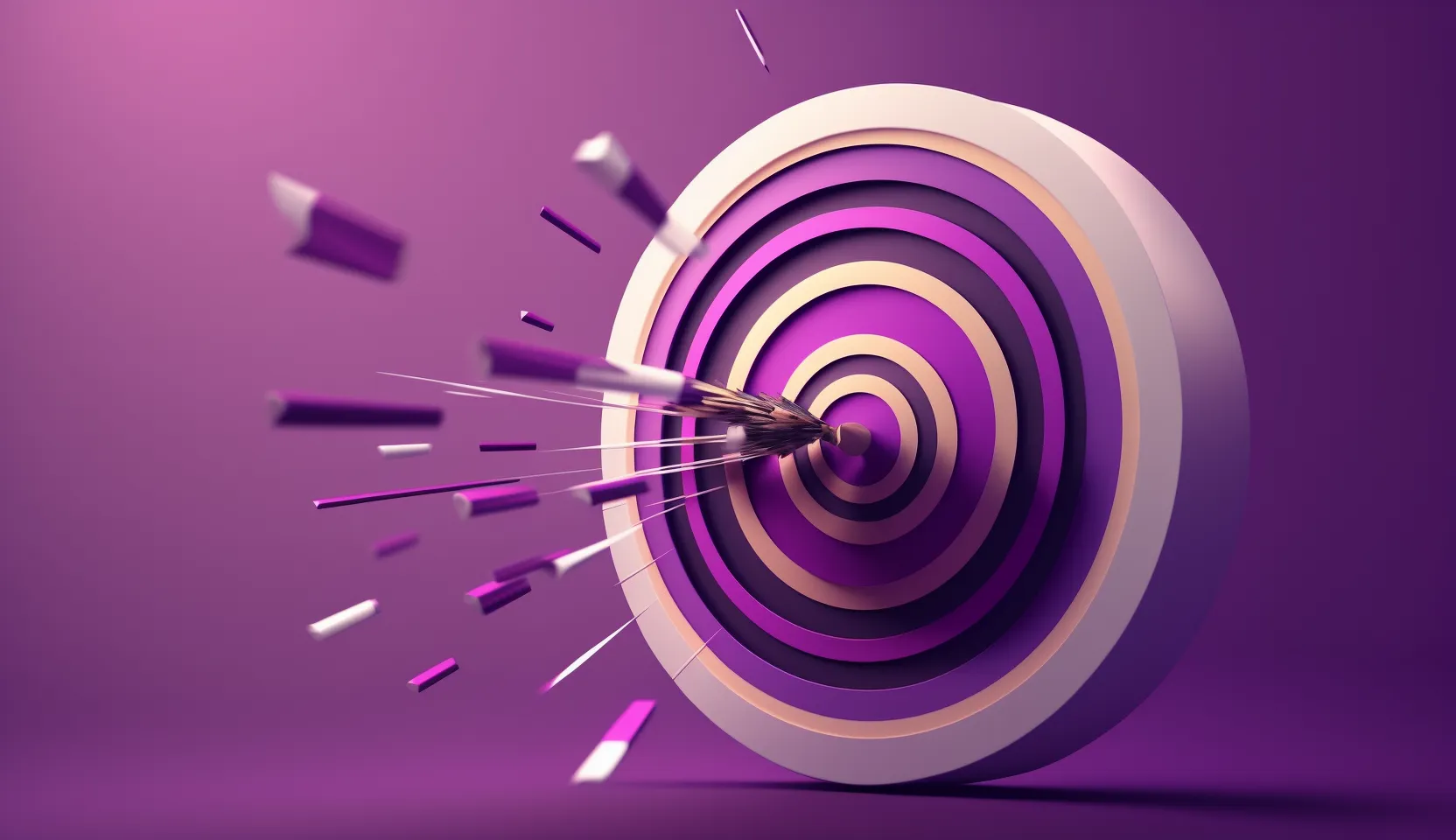 Invest in Data Analytics
Data is your goldmine. It provides meaningful insights into your customers' behavior, preferences, and purchasing patterns. An investment in data analytics can help you understand these patterns and draw valuable conclusions to improve your targeting strategies. Tools such as Google Analytics and Tableau can help you make the most of this data.
Segment Your Audience
Once you've gathered data insights, the next step is to segment your audience. Divide your customers into specific groups based on their behaviors, geographical locations, age, gender, etc. Then you can create personalized marketing campaigns to engage each segment more effectively. Remember, the more specific you get, the better results you have.
Focus on Individual Customer Journey
The idea here is to not just sell, but to create a personalized journey for each customer. Understand the steps a customer takes before making a purchase – from the moment they become aware of your brand, to consideration, decision, and finally, the purchase. When you know your customer's journey, you can predict their next move and cater to their specific needs.
Retarget and Reengage
When a potential customer visits your site but doesn't make a purchase, that's not necessarily a lost cause. This is where retargeting steps in. By understanding why they left and addressing that in your subsequent interactions with them, you can encourage them to complete their purchase. Tools such as AdRoll or ReTargeter can aid you in running effective retargeting campaigns.
Experiment and Optimize
The world of ecommerce is constantly evolving, which means your targeting strategies should too. Use A/B testing to try out different strategies and see what works best. Learn from your mistakes, make tweaks, and keep improving. That is the key to long-term success in ecommerce.
In summary, mastering the art of targeting involves understanding your customer, their needs, and their journey. It's about making data-driven decisions, personalizing experiences, and constantly evolving. With these strategies, not only will you increase your sales, but also forge a strong relationship with your customers.
Getting to Know Your Target Audience: A Crucial Step in Boosting Sales
As an owner of a dropshipping business, gaining insight into your target audience is not an option; it's a necessity. After all, how can one design a strategic plan to engage consumers effectively without first fully understanding who those consumers are? The more you know about your customers, the better equipped you will be to serve them and, ultimately, boost your sales.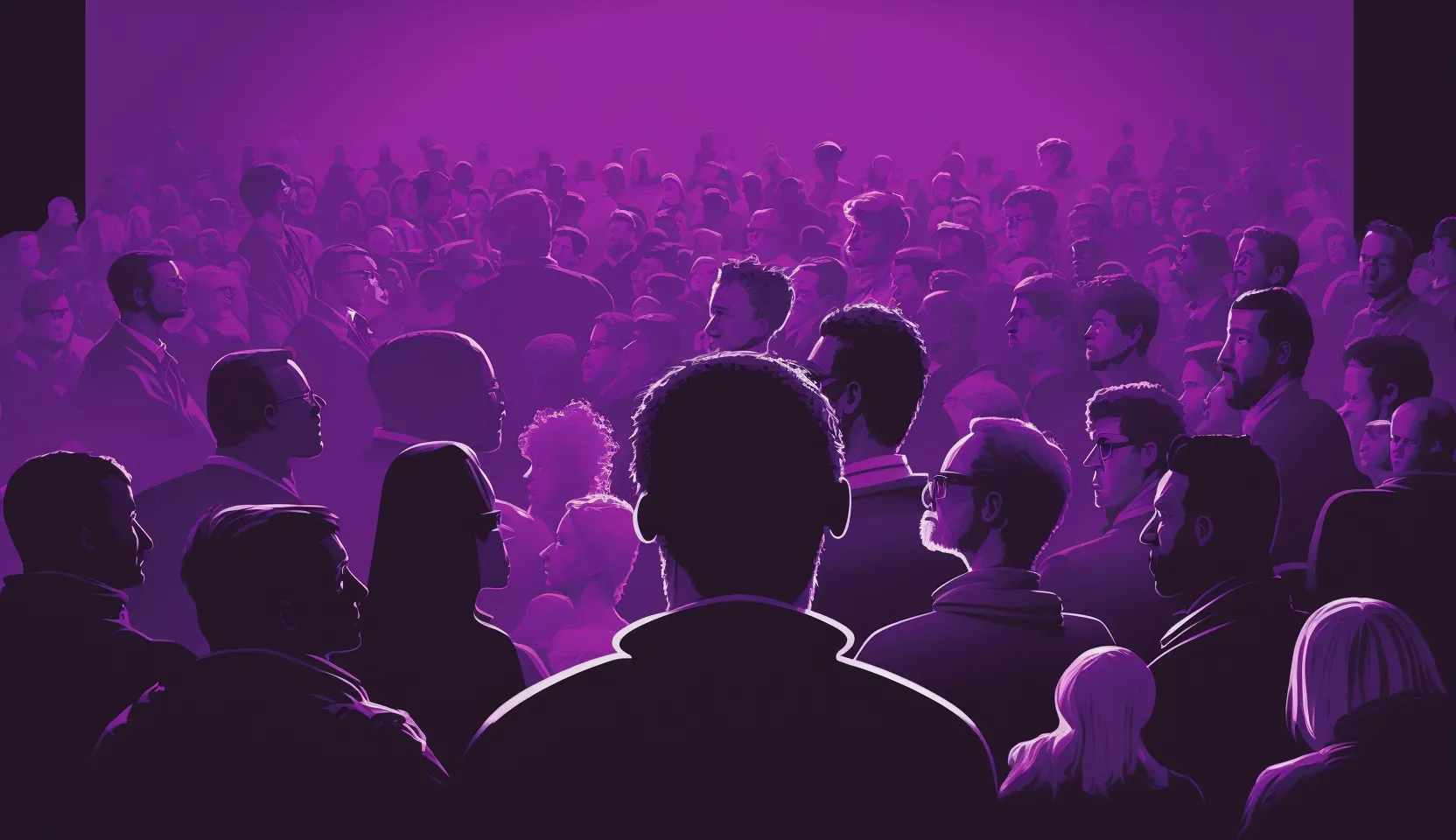 Demographics Exploration
Demographic factors like age, gender, location and income level are key. These elements can provide you with a basic understanding of your customer's background. But don't stop there. Dive deeper; explore the psychographic aspects like interests, lifestyle, attitudes, and opinions as these can significantly affect purchase behavior.
Understand Their Needs
Paying careful attention to the needs and wants of your customers is the heart and soul of effective targeting. Why do they buy products in your niche? What problems are your products solving for them? When you understand what drives your consumers, you can specifically tailor your offerings to meet those needs, consequently increasing your sales.
Identify their Buying Behavior
Matters do not end at knowing 'who' your customers are and 'what' they need. You also need to decipher 'how' they shop. Are your patrons impulsive buyers or do they take their time to research before purchasing? These observations can not only inform your marketing approach but also key aspects of your ecommerce operation like the checkout process, for instance.
Customer Communication Channels
Engagement is the core of any successful business, and being aware of where your consumers like to communicate is fundamental. Is your audience more effective on email, social media, or through traditional means? This knowledge can assist in building reliable channels for communication, leading to better engagement with your customers and eventually increasing your profit margins.
Remember, getting to know your target audience isn't a one-time task. Consumer behavior can shift, and you must stay open to evolving alongside them. Regularly reevaluate your customers and adjust your strategies as necessary for the best outcome.
The Power of Personalization: How to Make Your Customers Feel Special
Personalization has evolved from being a fancy buzzword to a powerful sales strategy. It is more than just using your customer's name in an email—it's about making your customers feel special, building relationships, and ultimately, driving profitability. Let's explore the power of personalization and how it can boost your ecommerce sales.
Personalized product recommendations can increase ecommerce sales by up to 30% – via Science Direct
The Power Behind Personalization
According to a study by Epsilon, 80% of consumers are more likely to make a purchase from a brand that provides personalized experiences. When your customers feel seen and understood, they're more likely to stick around. Personalization shows that you care about their individual need which in turn fosters loyalty and trust.
Methods to Personalize Your Ecommerce Site
There are several ways to bring personalization into your dropshipping business:
Product recommendations: This could be as simple as displaying "You might also like…" based on their browsing history or past purchases.
Personalized content: Tailoring content based on user's preferences. This could be in the way of blogs, product descriptions, images, or video.
Customized shopping experiences: Offering tailored shopping experiences like size charts for apparel business, personalized search results, product customization etc.
Personalization and Email Marketing
One of the most effective ways to use personalization is through email marketing. Studies show that personalized emails deliver 6x higher transaction rate. When you segment your email list, you can send tailored content that your customers are more likely to engage with. This could be personalized product recommendations, birthday discounts, or abandoned cart reminders. 
Driving Traffic with Influencer Marketing: The New Wave of Advertising 
As the ominous chasm between businesses and consumers grows due to the bombardment of digital advertising, the value of human connection gains prominence. Enter the world of influencer marketing, one of the most revolutionary ways to drive traffic to your ecommerce store. Leveraging the social influence of notable personalities can bridge this gap and help you connect with your audience in a more genuine, relatable way.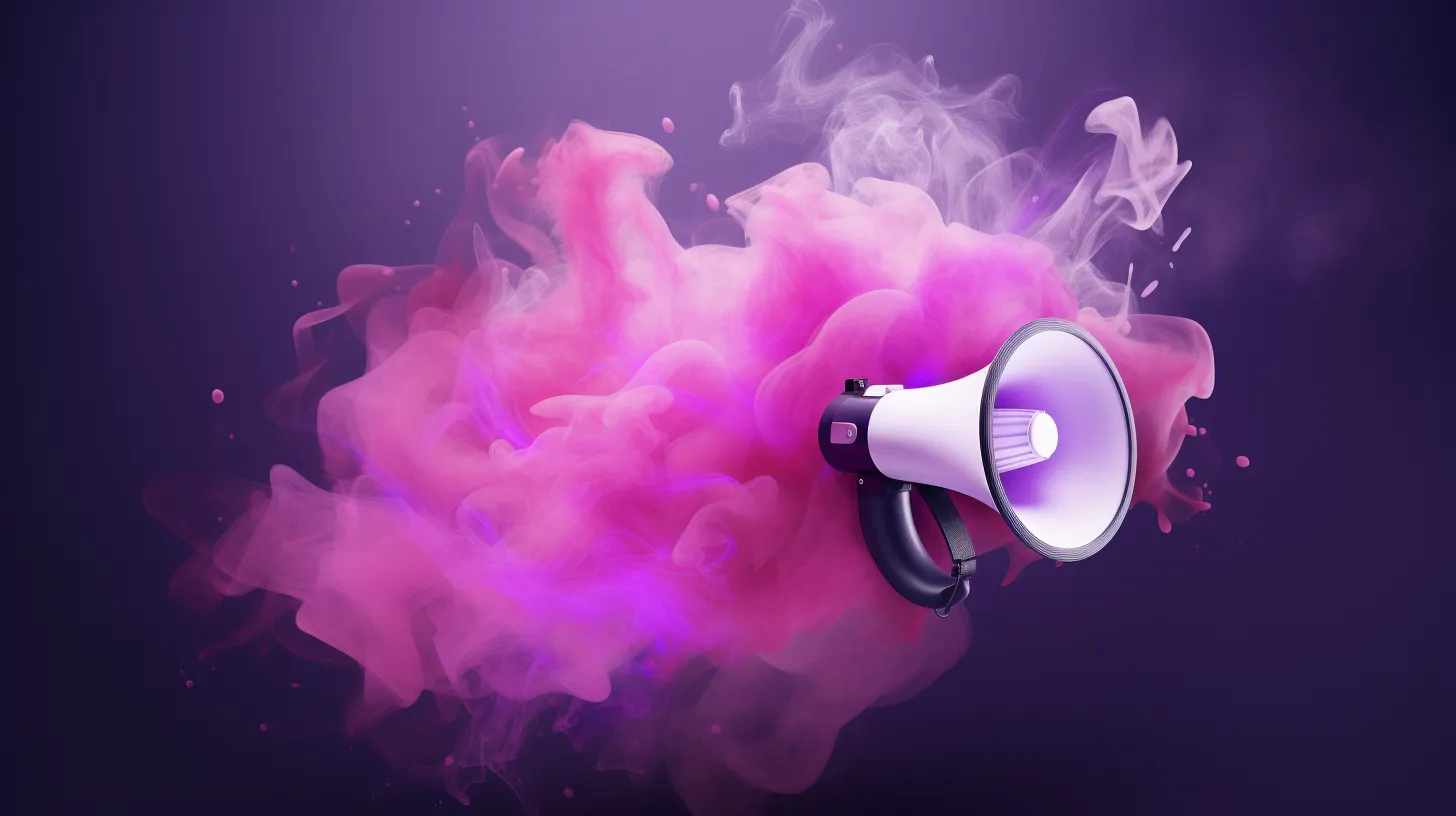 The Rise of Influencer Marketing
Riding on the waves of social media platforms, influencer marketing has fundamentally changed the game for ecommerce businesses. From Instagram posts to TikTok videos, influencers with a dedicated following can accelerate your brand visibility and credibility, creating a surge in traffic and potential customers.
Choosing the Right Influencer
Finding the right influencer is like finding the missing piece of your business puzzle. The 'right influencer' doesn't necessarily mean the one with the highest followers. Instead, look for influencers who align with your brand values, attract an audience demographic similar to your target customers, and have an engaged following. Remember, you're buying into their influence, not just their audience size.
Collaborate for Authentic Content
Once you've found your perfect influencer match and established a partnership, collaborate on the content creation process. Allow them to weave your product authentically into their lifestyle, making sure it doesn't seem like a forced promotion. Influence comes from trust, and trust comes from authenticity.
Monitor and Measure
No strategy is complete without measurement. With influencer marketing, it's important to keep an eye on the crucial metrics like engagement rate, click-throughs, conversions, and sales. Utilize these metrics to fine-tune your strategies and ensure you're getting a solid return on your investment. If an approach is not working, don't be afraid to adjust your sails and try a new direction.
Unlocking the Potential of Email Marketing: Strategies for Engaging Customers
Email marketing is an effective strategy that you, as a dropshipping business, can leverage to increase your ecommerce sales. It is not merely sending out promotional messages, it involves engaging customers, nurturing relationships, boosting brand awareness, and guiding customers through their buying journey. In this section, we are going to discuss the potential of email marketing for your business and strategies that you can adopt. 
Email marketing has an average return on investment (ROI) of $42 for every $1 spent – via Financial Post
The Untapped Power of Email Marketing
Email marketing is a classic tool, yet its efficiency is often underestimated. According to Litmus' 2020 State of Email Survey, every $1 spent on email marketing typically generates about $42 in ROI. But, there's a caveat – you're not going to see these kind of returns if your strategies are outdated or underdeveloped. So, let's have a look at how to make the most out of your email marketing campaigns.
Segmentation: Group Your Subscribers
Lumping all your customers into a single group and sending the same emails to everyone is not the most efficient strategy. Your audience likely consists of a diverse group of individuals, each with their own needs and preferences. Segmenting your customers based on their demographics, buying behavior, preferences, and lifecycle stages, can lead to more personalized and relevant communication. This leads to better open rates, conversions, and thus, sales.
Automation: Timely and Relevant Emails
The idea behind email automation is to send out emails at the right time, with the right message, to the right person. This could be a welcome series for new subscribers, an abandoned cart reminder, or an upsell message for existing customers. Email automation takes the headache out of sending individual emails and ensures that your messages are timely and relevant.
Personalization: No One Size Fits All
One of the key benefits of email marketing is the ability to personalize. Gone are the days of generic emails. Personalizing your emails—from using the recipient's name in the subject line to sending content that suits their preference—can dramatically improve engagement, as it makes your customers feel special and valued.
Monitoring: Track Your Impact
As with any other marketing strategy, it's critical to track the effectiveness of your email marketing efforts. Analyzing metrics like open rate, click-through rate, conversion rate, and bounce rate can give you insights about what's working and what's not. This data allows you to tweak your strategies and continually improve your campaigns for better ROI.
So, harness the potential of email marketing, implement these strategies, and watch your ecommerce sales soar. Remember, the goal is not just to sell, but to add value and build strong relationships with your customers.
Harnessing the Power of SEO: Boosting Organic Traffic to Your Online Store
In the realm of Ecommerce, mastering Search Engine Optimization (SEO) is akin to finding the holy grail of free, organic traffic that can heavily fuel your dropshipping venture. It's not only cost-effective but also brings in those potentially high-converting visitors who are actively searching for products just like yours.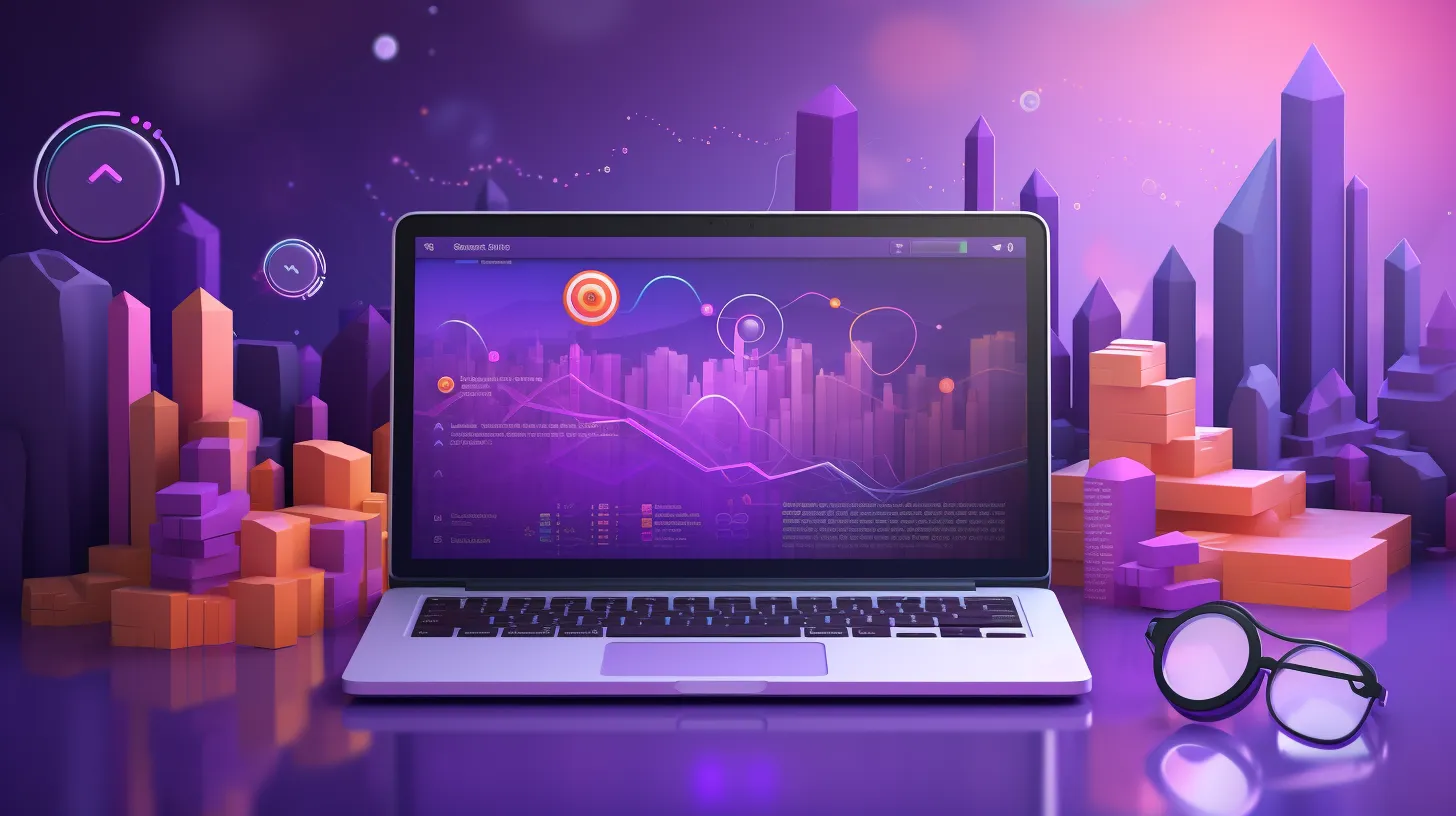 Understanding SEO
Basically, SEO is the practice of optimizing your website's elements and content to make it more attractive to search engines like Google. The goal is to improve your website's visibility in organic, or unpaid, search engine results, leading more traffic to your site and hopefully converting that traffic into sales.
Keyword Research: Your First Step
Optimizing your online store with SEO begins with proper keyword research. It means finding the right keywords that your target audience might use to describe a product. Tools like Google's Keyword Planner or Moz's Keyword Explorer can help with this. Once you've identified key search terms, weave them naturally into your product titles, descriptions, meta tags, and URLs.
The Importance of High-Quality Content
Beyond keywords, search engines also value high-quality content. Be it a creative product description, an engaging blog post, or informative buying guides, quality content not only resonates with your audience but also helps search engines understand what your site is about. This equates to better ranking and more organic traffic. An added benefit? Quality content encourages shares and links, further improving your SEO.
Site Structure and Ecommerce SEO
Your website structure can also significantly impact SEO. Easy navigation, clear categories, and a good internal linking structure can make it easier for search engines to index your site. Also, ensuring your ecommerce site is mobile-friendly is critical, as Google uses mobile-first indexing.
Optimization Beyond Your Site: The Role of Backlinks
SEO doesn't end with your own site. Creating a network of high-quality backlinks is also crucial. Backlinks, links from other websites to your own, are considered endorsements by search engines, thereby boosting your site's authority and ranking. You can earn backlinks through partnerships, guest blogging, and by creating shareable content.
SEO is not a one-time task but a continual process. The landscape changes continuously as search engines update their algorithms and your competitors tweak their strategies. But by keeping a firm grip on the wheel of SEO, you can steer your ecommerce store towards greater visibility, increased organic traffic, and higher sales.
Embracing the World of Video Marketing: Engaging Customers through Visual Content
If you want to skyrocket your ecommerce sales in 2023, you can't afford to ignore the power of video marketing. According to a report by Hubspot, videos are consumers' favorite type of content to see from a brand on social media. Videos are engaging, they tell a story, they're visually appealing and they leave room for creativity. So, how can you leverage them in your favor? Let's dive in.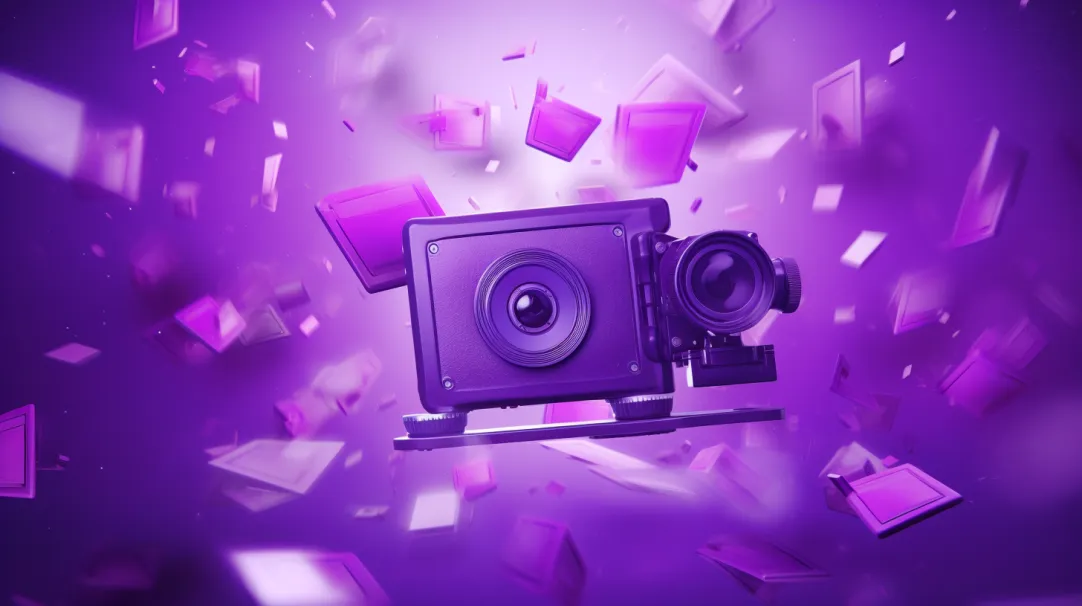 Video content can increase product purchases by 144% – via Neilpatel
The Engaging Nature of Videos
Video is known to engage customers more than other types of content. Did you know that users spend an average of 88% more time on a website with video? Why? Because videos are processed by the brain 60,000 times faster than text. They have the ability to engage a viewer, evoke emotions, and connect on a much deeper level than text or images can. This leads to users understanding your products and services better, translating into higher sales.
How to Create Engaging Video Content
Great, you're on board with video. But how do you create top-notch content that resonates with your audience? The first step is understanding your audience's interests and preferences. Use your existing data and customer feedback to create videos that provide value, entertainment, or solve a problem for your audience. Personal stories, behind-the-scenes tours, product demos, how-tos, and customer testimonials are all great places to start.
Next, you need to consider the platforms your audience uses and tailor your content to each one. Short, snappy videos might work well on Instagram, while detailed product demos may be best for your website or YouTube. Formatting your videos correctly for each platform will ensure they look professional and are easy for your audience to consume.
Video SEO Is Essential
You've created a stunning video – don't let it go to waste. Just as you would optimize a blog post for SEO, you need to do the same for your videos. Use relevant keywords in your video title, description, and tags to help it appear in search results and on platform-specific searches like YouTube. Also, consider using captions for accessibility and to boost SEO. Viewers often watch videos with the sound off, so captions ensure your message gets across no matter how your video is viewed.
Measure, Learn, and Improve
Last but not least, you must track the performance of your videos. Are your videos driving the engagement and conversions you hoped for? Video metrics such as views, shares, comments, watch time, and click-through rates can provide valuable insights into what's working and what could be improved. Use these insights to refine your video strategy, make adjustments where necessary, and build on what's working to continually improve your results.
In the evolving world of ecommerce, staying up-to-date with the latest marketing trends is key to staying competitive. And the consensus is clear: video is no longer just an option, it's a necessity for engaging customers and driving ecommerce sales. So embrace the world of video marketing and see where it can take your business in 2023.
Maximizing Conversions with A/B Testing: Unlocking the Potential of Data
As a savvy ecommerce business owner in the era of data-driven decision-making, you're no stranger to the immense potential that lies in your business data. One of the most effective ways to utilize this potential to boost conversions is through A/B Testing. 
Understanding A/B Testing
In the simplest terms, A/B testing, also known as split or bucket testing, involves comparing two versions of a web page, email, or other customer interaction to see which one performs better. It's a way to test changes to your page against the current design and determine which one produces more effective results.
Why A/B Testing Is Vital
A/B testing enables you to make careful changes to your user experiences while collecting data about the impact of those changes. It removes guesswork from website optimization and enables data-informed decisions that shift business conversations from "we think" to "we know". By measuring the impact that your changes have on your metrics such as sign-ups, downloads, purchases, or whatever else your goals may be, you can ensure that every modification produces positive results.
Creating Effective A/B Tests
Effective A/B testing is more than just randomly changing elements on your website or email. It's a systematic process that requires careful planning and execution. Here are some steps to keep in mind:
Identifying a Goal: Clear goals are crucial. Do you want to increase the number of sign-ups, reduce cart abandonment, or boost sales?
Generating Hypothesis: Your changes should be based on a clear hypothesis that you want to test. This will provide a much clearer direction for your tests.
Creating Variants: Use your data analytics tools to create different versions of the element you're testing.
Running the Test: Implement your test on the website or email campaign and allow it to run for a suitable period.
Analyzing Results: Finally, use statistical methods to determine the success of your test.
Conclusion: A Journey of Continuous Improvement
Remember, A/B testing is a process of continuous improvement. While the first test you run may help you improve your conversions, future tests can refine those improvements even more. By making A/B testing an integral part of your data strategy, you position your ecommerce store to maximize conversions and grow from strength to strength.
The Future of Ecommerce: Predictions and Insights for the Years Ahead
As we look to the horizon, the future of ecommerce is shrouded in anticipation and brimming with potential. Ever-evolving technology, shifts in consumer behavior, and the universal acceptance of online shopping are propelling the industry into uncharted territories. Let's delve into some predictions and insights that may shape the ecommerce landscape in the years ahead. 
Augmented Reality Comes to the Fore
Augmented Reality (AR) is no longer science fiction. It's becoming a staple of online shopping, enabling customers to virtually try out products before making a purchase. This not only enhances the shopping experience but also minimizes returns, a persistent issue for ecommerce businesses. Expect AR to play a larger role in ecommerce, with more sophisticated functionality and broader adoption.
Increase in Voice Commerce
With the increasing use of voice-activated devices, such as Amazon's Alexa and Google Home, voice commerce is projected to proliferate rapidly. Customers love the convenience of voice shopping, and it's expected that by 2023, almost a third of all online purchases may be done via voice command. As an ecommerce owner, the focus should be on optimizing for voice search to leverage this emerging trend.
Explosion of Mobile Shopping
Mobile devices have surpassed desktops as the preferred mode of internet access. The trend for mobile shopping (m-commerce) shows no sign of slowing down, with consumers increasingly relying on smartphones for everything from browsing to ordering. Thus, a mobile-first approach in design, content, and overall user experience will be essential for ecommerce success.
Sustainability Takes Center Stage
Eco-consciousness is permeating all aspects of life, including online shopping. Consumers are more aware and appreciative of brands that exhibit a commitment to sustainability. Brands that do not only offer quality products, but also respect the environment are likely to win the ecommerce race. Future progress will include concepts like eco-packaging, carbon-neutral shipping, and sustainable sourcing.
Personalization Will Be Paramount
Personalization has been a significant trend in ecommerce, and it's not going anywhere. Advanced technology and data analytics will allow for even greater level of personalization in product recommendations, content presentation, and overall shopping experience. In the coming years, personalization will move from being a competitive advantage to a customer expectation.
Artificial Intelligence (AI) and Ecommerce
From chatbots and product recommendations to demand forecasting and customer behavior analysis, AI is virtually everywhere in ecommerce. As AI technology becomes more sophisticated and accessible, expect to see a surge in AI-enabled functionalities that significantly enhance the online shopping experience and operations for ecommerce brands.
In conclusion, the future of ecommerce will be a terrain of perpetual innovation and adaptation, fueled by both technological advancements and evolving consumer demands. For dropshipping business owners like you, staying ahead of these trends will be vital to thriving in the highly competitive ecommerce landscape of the years ahead.
Summary
Nearly 70% of online shoppers abandon their carts before completing a purchase – via Hotjar
In summary, ecommerce presents a landscape replete with trends and opportunities that can elevate your dropshipping business. Understanding these trends and identifying opportunities can offer a worldview of what customers demand, helping you plan your targeting strategies better.
Mastering the art of targeting is fundamental to the success of your ecommerce endeavor. Investing in data analytics, segmenting your audience, focusing on individual customer journeys, retargeting and reengaging, and experimenting and optimizing are all key areas to focus on.
Knowing your target audience and tailoring offerings around their demographics, needs, buying behavior, and preferred channels of communication has been established as crucial. Personalization plays a significant role in making customers feel valued and is a strategic way to drive loyalty and increase sales.
Influencer marketing has grown significantly, with its authenticity driving traffic to your ecommerce store. Choosing the right influencer and collaboration for authentic content becomes paramount, as does monitoring and measuring the campaign's success.
Email marketing holds untapped potential and strategies like segmentation, automation, personalization, and monitoring can leverage this platform for deeper engagement with customers. Search engine optimization (SEO) is another strategy that can boost organic traffic to your online store.
The captivating nature of video marketing can be used to engage customers more, while realization of the importance of video SEO, and creating engaging video content underpins successful video marketing strategies. Utilizing A/B testing can unlock the potential of data, steering site modifications towards maximized conversions.
Looking to the future, breakthroughs like augmented reality, voice commerce, mobile shopping, sustainability, greater personalization, and artificial intelligence are predicted to fundamentally alter ecommerce. Embracing these trends can position your ecommerce business advantageously in an increasingly technology-driven, customer-centric marketplace.
In conclusion, success in the ecommerce world is no fluke but a result of meticulous planning, informed decision-making, and continuous experimentation to find what works best for your unique business and target audience.